WE ARE A SPECIALIZED ROWING ACADEMY WITH FOCUS ON YOUNG ATHLETES
Decamillis Rowing Academy is organized exclusively for charitable and educational purposes to prepare children for a highly competitive level through instruction, training and competition. The academy provides a structured venue that gives rowers the opportunity to experience and learn the techniques of rowing, to train vigorously and to apply the lessons of training and competition through the spirit of good sportsmanship, cooperation and teamwork.
more about us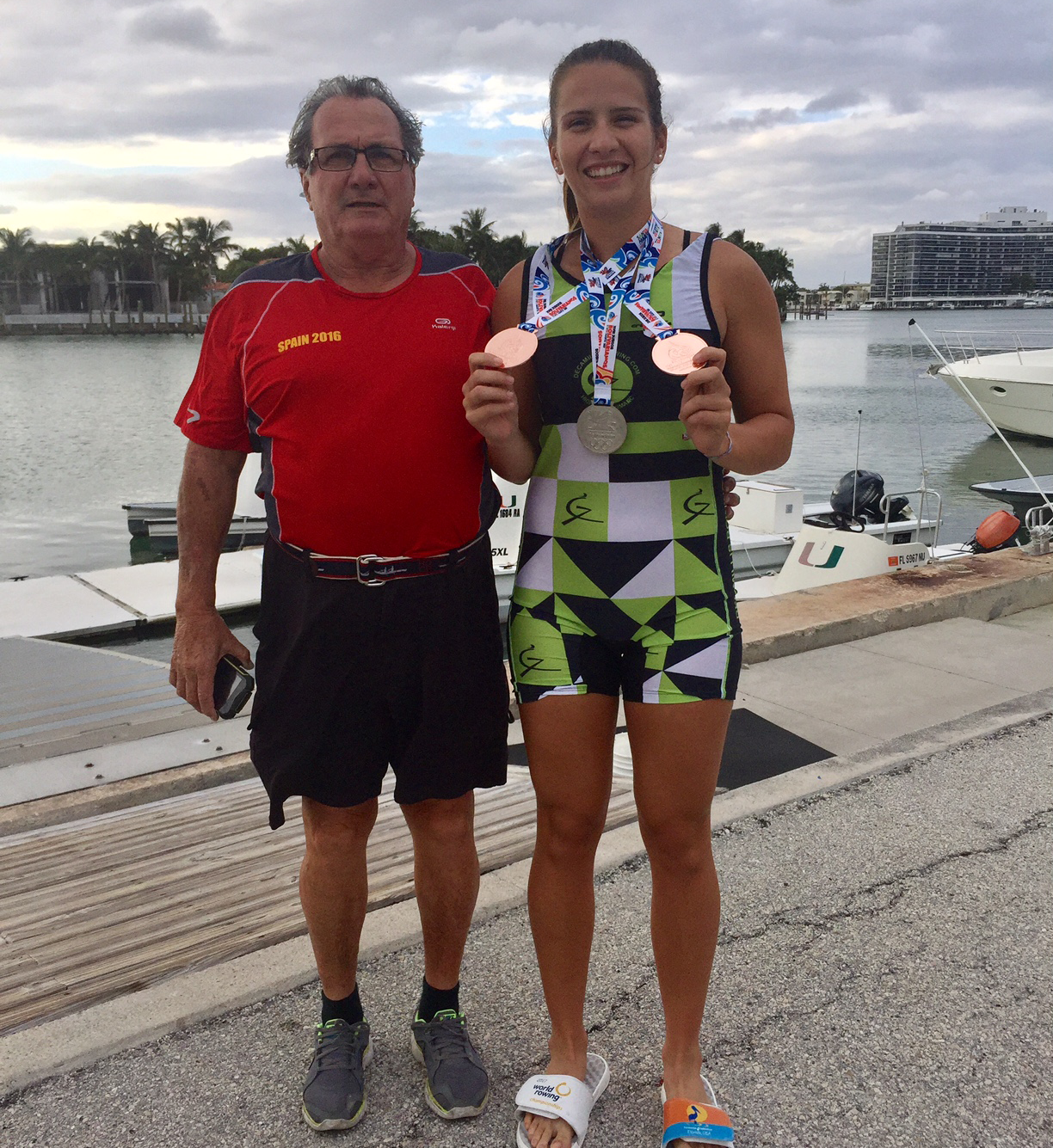 CANCELLED FOR 2020 DUE TO COVID
COACHING, HOUSING, THREE MEALS AND 2 PRACTICES PER DAY.
1 DAY REST.
TRAVEL TICKET IS THE RESPONSIBILITY OF THE ATHLETE.
COORDINATE WITH THE ACADEMY FOR BANYOLAS RECEPTION OR BARCELONA (BARCELONA PICK UP IS AN ADDITIONAL FEE)
PRIOR TO TRAVEL HAVE TO SIGN THE WAIVER.
FOR PAYMENT AND MORE DETAILS
Register Today!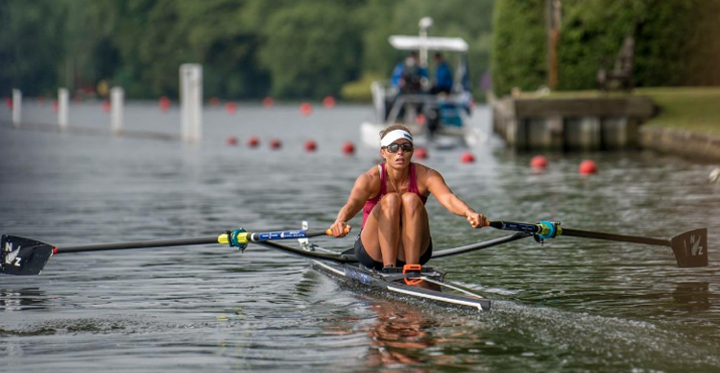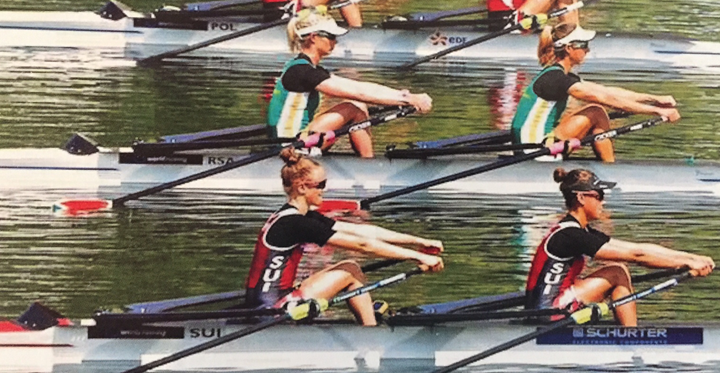 Athletes with two oars-one in each hands- are scullers. There are three sculling boats
1. The single – 1x(one person)
2. The double – 2x(two people)
3. The quad – 4x (four people)
Eduardo De Camillis is the best coach I have ever had. He is organized, committed, and knowledgeable. He knows the exact training to give based on your body measurements, and calorie intake, showing how his expertise sets him apart from all other coaches. He cares about every person he trains, and treats them all with respect. During the pandemic, I was worried I would not get recruited into college. However, he helped me make my dream a reality. He gave me training, and I ended up improving my 2k by 12 seconds in four months (7:37 to 7:25). I ended up getting offers from Georgetown, Columbia, University of Miami, University of Chapel Hill, and Boston College. I owe all that to him, and I highly recommend his expertise in coaching any future rowers.

I began rowing two years ago at my university and I instantly fell in love with the sport. However, I felt like I was not good enough and I did not believe in myself, nor did I have anyone who believed in me. From the start I had a lot of drive and aspired to be one of the top rowers on my team. I had seen a couple of my teammates training with coach Eduardo DeCamillis and had heard amazing things about his coaching and the progress they had made with him. This is when I decided I wanted him to work with me too. Right away he started helping me improve my technique and get stronger. He instantly showed me that he believed in me and that I could be everything I wanted to be and more! Working with coach Eduardo has taught me to believe in myself and to not be scared to set big goals. In addition, being out on the water with coach Eduardo is like nothing I have ever experienced before. He is extremely precise and will patiently work through any technical errors until it is perfect. He's cues are incredible and very motivating, when I'm getting tired or if I have lost my rhythm he does a great job at motivating me to finish the workout strong. I am incredibly grateful for everything coach Eduardo has done for me and I look forward to continue improving along his side.

Training with Eduardo, where should I start?... Right now I'm sitting in my home country Germany due to Covid and I'm not able to return to Miami and practice with Eduardo. Every day, I miss his spirit, his kind words, and his big knowledge in rowing, coaching, and scheduling. People say "You get what you pay for", but with Eduardo, you get much more than this. He has this mentality about being friends with his rowers and strict only when they need him too. I'm happy that I met him and he made me the rower I am today in only a very short period of time. He seems to know more than myself about my mental capacity and strengths, as well as my physical strength. I am looking forward to being able to practice with him again soon and I'm excited for him to push me to achievements I didn't even know I can reach. I did not only gain qualified expert in rowing, but also a friend who really cares. And this caring, and adjusting to the special needs his rowers have, is what makes him such a great coach.

Eduardo was my rowing coach for most of the time I was in high school. He had a major influence on me and taught me lessons that not only helped me improve myself in rowing, but in life. He taught me the importance of dedication, commitment and teamwork. Being an athlete in such a rigorous sport made it difficult to love coming to practice, but Eduardo always made it fun and worth it. I could always feel his love to coach and the effort he put in to make me a better rower. I wouldn't be the rower I am today without him.

My experience with Eduardo over the past year has been phenomenal.  He brings high energy to coaching which makes it fun.  His depth of knowledge physiology, and the technique, and international racing offer much to learn even for the experienced athlete.  It's a training camp I make multiple times per year because of its value for my overall development as an elite rower and individual.

My experience at the camp at Banyolas was amazing,in that everything is close,the boathouse and the facilities like the dorms,gym, and cafeteria.l've Been in banyolas around 2 to 3 weeks before the World Rowing Under 23 Championships My daily training was two or three sessions per day.Also,the lake is an wonderful place to row with blue sky water most of time is flat and always the conditions are great for rowing.I considered the city very peaceful, and also with the combination of the lake perfect. Overall,the city of Bañolas is perfect for starting focused on training, and nothing else,plus that Everything is close.if I have the opportunity to repeat this experience of training there. For sure I will do it again."