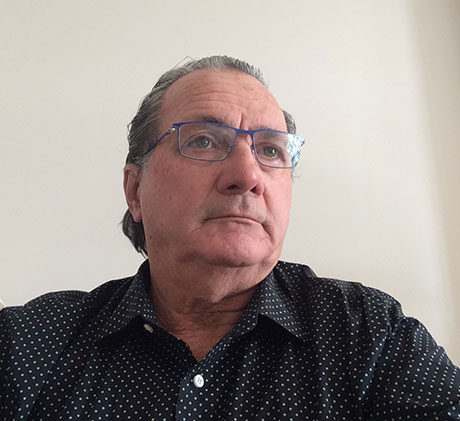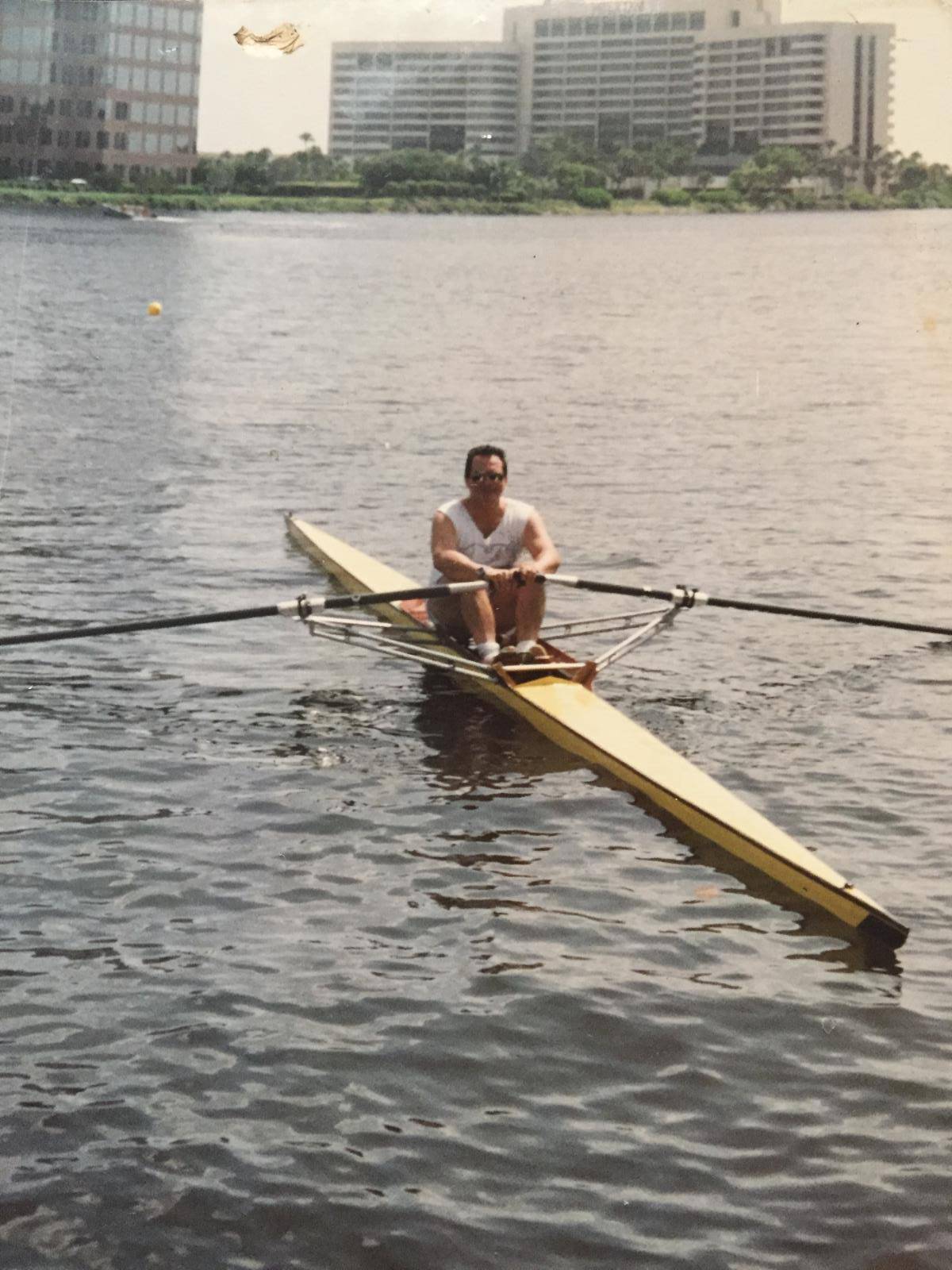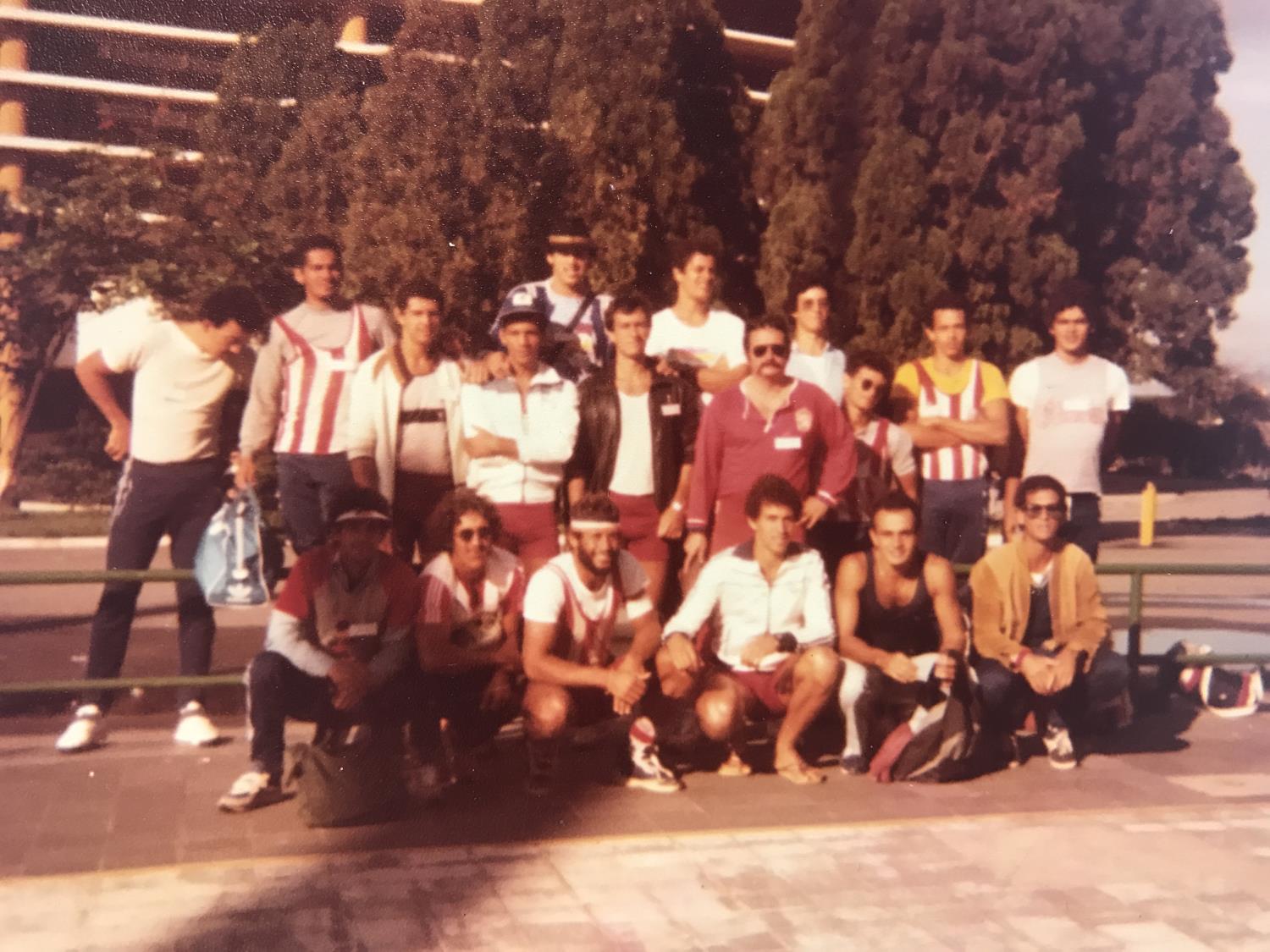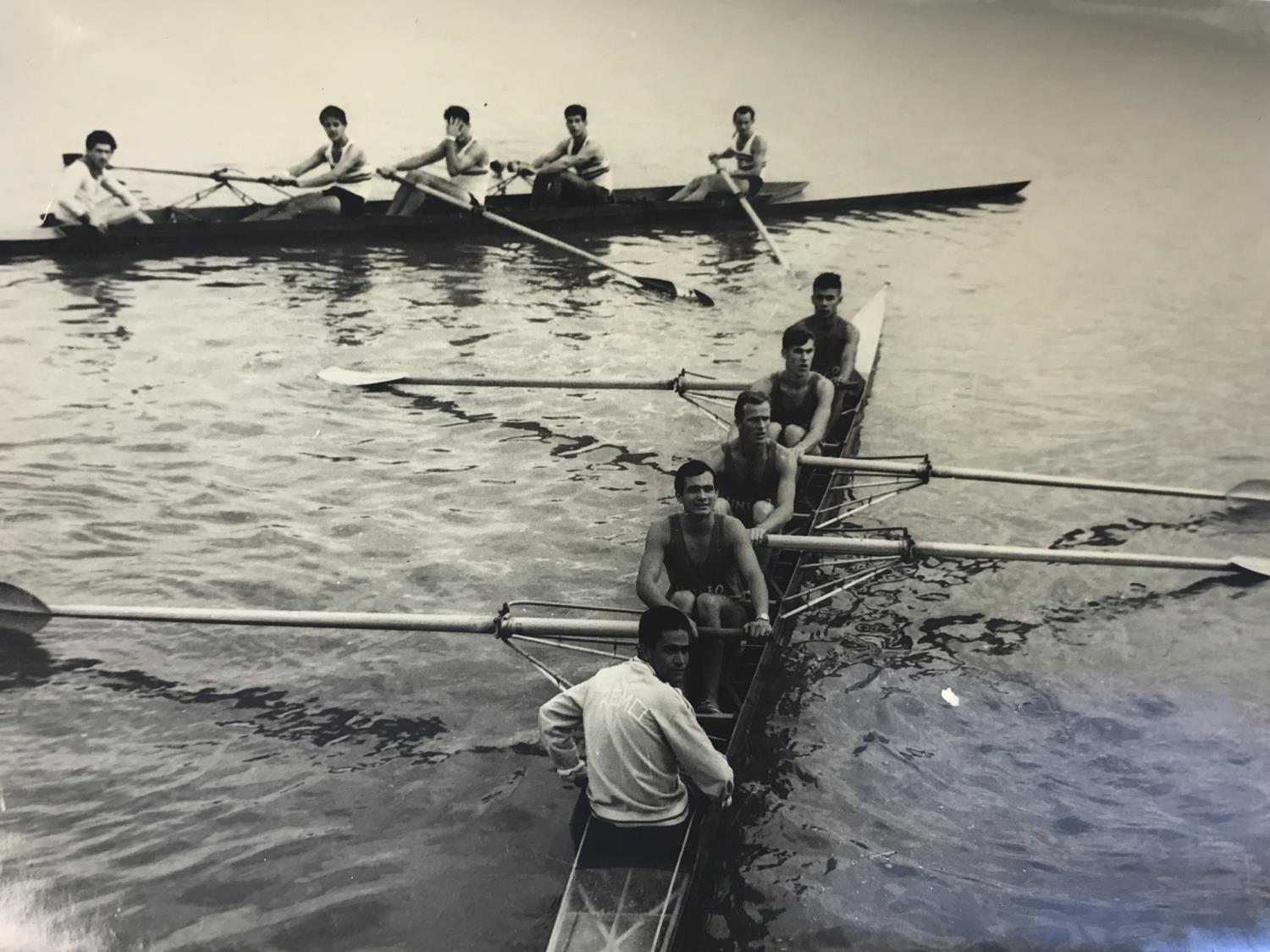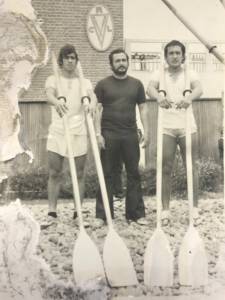 Born in Porto Alegre, Brasil for a family dedicated to Rowing, at age 10 began as cox.
Winning six championships in the state of Rio Grande do sul, Brasil as an oarsman in the boats; 1x , 2x , 2-, 4-, 8 oars.
Head Coach Club de Regatas Guaiba Porto Alegre, Brasil
Head Coach Club Nautico Capibaribe,Recife,Brasil, championships in the state of Pernambuco
Head Coach Real Club Maritimo De Barcelona, Spain,championships in the state of Catalunia, in the boats; 2-, 1x, 2+, 4+, 8 oars.
Head Coach Club de Regatas Lima, Peru, Peruvian National championships.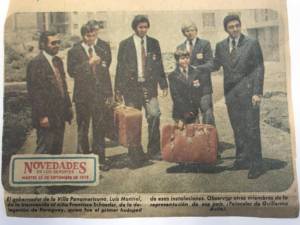 Head Coach of the Peruvian Rowing Federation,in the Panamericans Games- Carracas, venezuela. Bronze Medal in the boat, 2+ Rowers; FRANCISCO VIACAVA, ALFREDO MONTENEGRO, Cox; ARTURO MONIN
Head Coach Club Canottieri Itali,La Punta,Peru,Peruvian national championschip in the boat,
8 oars.
Head Coach Olimpic comite of Costa Rica and Rowing Federation of Costa Rica, in the participation Preolimpic Tigre,Argentina, calification for olimpic games Londres
EDUARDO DE CAMILLIS
cell: 786-262-2863
[email protected]
Profecional Experience
2016 – Coach for Olimpic Comite from PARAGUAY,at World
Rowing Cup in Rotterdam
2014 –15 Head Coach for Paraguay Rowing Federation, Head Coach for Club Deportivo Sajonia, Asuncion,Paraguay
2012 – Created a program at Nacional level en Canoeing, and rowing for "Costa Rica Federation". This program is dedicated to the Medical and practical aspects of the modality.
Planning and creating a program for the Costa Rica Federation of Rowing and Canoeing. A National program where I will be focusing on the management, medical and technical of rowing.
1996-20 February,2014
Fisher Island Club – Work as a Massage Therapist with differents modalities as Sports Massage, NeroMuscular Therapy and relaxation and wellness athletes for profesional athletes.
2005 – 2011 Bodyzen – Coaching y Counseling – Nero muscular Therapy – Triathlon training.
2010 – RAM – Race Across America (June 2010 – 15 days of events) Medical support to Mr. V. Zamboni
2008 – 2010 Physical Trainer for Gustavo Walden – High Gear Club – helping him with specific exercices, medical and technical support, before his Triathlon.
2004 – 2011 Sports Massage Program at Fisher Island Club (exclusive for Professional Athletes)
1997 – 2003 Working with massage for prívate clientele.
1996 Voluntary Medical Services at the Atlanta Olympic Games – Rowing, Kayaking and canoeing.
1992 – 1996 Main rowing coach at Club Las Olas – San Francisco, CA.
1990 – 1992 Rowing Club Barge , Miami, FL (Caring for the disabled rowers) Prescribing reahabilitating correctional treatment.
1984 – 1988 Club Náutico Capibaribe – Recife – Brasil – Head Coach.
1983 – 1984 Peruvian Rowing Federation – Technic Director of the Pan American Games in Caracas – Venezuela.
1979 – 1984 Regata Club of Lima, Perú – Head Coach
Panamerican Games – Coach for Perú in Venezuela.
panamerican Games in Mexico – Paraguay's Coach
Head Coach at Real Club Maritima de Barcelona, Spain
Head Coach for the Peruvian Federation at the Sudamerican Games.
Coach at Club de Regatas Lima, Perú.
Technical Support at the Rowing Commitee in Costa Rica – Qualified to London 2012. Argentina 2012.
Head Coach at Canottiri Italia La Punta, Perú.
President and Head Coach for DECAMILLIS ROWING ACADEMY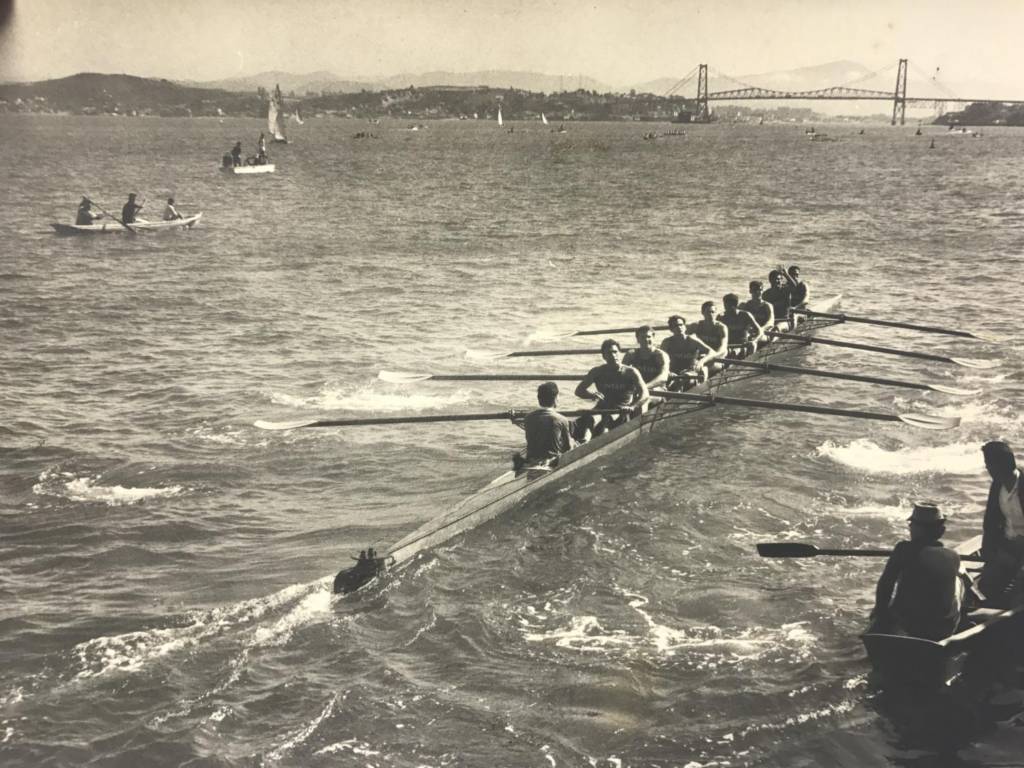 Experience as Rower
Participated as rower , representing Brasil
Education
Brasil:
One year at Medical School in Brasil
1964 – 1969 Four years with Bachelor's Degree as Physical Education Teacher.
1968 Bio-Mechanic movements for athletes at Universidade Gama Filho – Rio de Janeiro, Brasil
Massage School specializing in Neuro Muscular Therapy and Reflexology for Athletes fo all levels.
2007 – 2011 Continuing Education specialized for rowers of all levels.
China:
2007 – Qi Gong – Healing through energy, and herbal cures ministered in Beijin-China
USA:
2007 (05/19/07 a 05/22/07)
Qi Gong with cures of all deseases and respiratory control Levels 1 to 3.
1994 – 2006 Continuing Education Program
1992 – 1993 Neuro Muscular Therapy Levels 1 to 3 in Miami , FL.
Paraguay:
1990 – Attended a full seminar of 4 days in Reflexology at the . "Ministerio de Salud Pública y Bienestar Social, Asunción, Paraguay". By the Professor Margarita Gotthold (Master in Reflexología – Asociación de Reflexologia-terapéutica de Paraguay.
1985 – Bio-Medical course for Athletes of all levels.
By Dr. Jorge Acosta – Ministerio de Educación y Cultura – Consejo Nacional Superior de Deportes – Asunción, Paraguay,
1981 Technical Training Program in rowing by Euginy Samsonov – Professor at URSS Comitee of "Deportes Amador de la Federación Peruana de Remo" – Lima, Perú.
Germany:
1981 Rowing Techniques by Franz Celebrada – Professor at "Universidad Técnica de Munich", Germany.
OTHER ACTIVITIES
Cycling events
2011 Key West (140 miles)
2011 Heart of the South (500 miles)
2010 Cross Florida (185 miles )
2010 Seebring 24 horas (380 miles)
2010 Gran Fondo, Colnago Filadelfia (105 miles)
2009 Gran Fondo, Colnago Los Angeles (105 miles)
2008 Six Gap, Georgia (110 miles)
Biography
I was born in Porto Alegre, Rio Grande do Sul, Brasil.
When I was 10 years old, I started my practice in rowing, soon after as a Head coach and Iam still practicing to the present date. ( 2013 )
I was elected the "Best Athlete of the year" representing the estate of Rio Grande do Sul.
Languages: English, Spanish and Portuguese